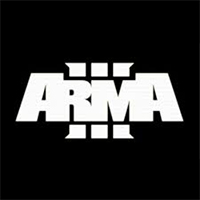 Recommendation
Hey KP Liberation Players from all over the world!
We, the Killah Potatoes Gaming Community, would like to offer an event, along with our weekly, all-german KP Liberation session, which is aimed at international players as well. We´d like to experience an international Liberation session wich will be held in English. This means, the mission-briefing will be written in English and the in-game language will be English as well. Since we play with ACRE, you can choose the language inside your own little team, but be prepared to speak English with the other team leaders (Platoon-/Sectionleader-/Squadleader).
We have a high level of realism in our game and use many mods and options to achieve the best game experience.
The briefing for the events can be found in the event thread in our forum and is normally available about 2 days prior to the event.
As we're planning the event (and so the briefing) according to the player count, it is important for us to know how many people will participate as soon as possible. Therefore please be sure that you only place a binding event registration and deregister as soon as you know you can't participate due to any reasons.
All needed information about this event is to be found in our
inaternational ArmA 3 session
thread.
There´s already a poll to decide on which day the first session will be held.
We are looking forward to see you on in the mission.