This site uses cookies. By continuing to browse this site, you are agreeing to our Cookie Policy.
The Killah Potatoes Gaming Community is hosting its gameservers on own rootservers.
According to the fact, that we are independent from other gameserver providers, we are able to react individually to the wishes and needs of community members and of course to the development of the community itself.
That means for you:
Do you have a new game and want to play it with ohter community members?
Just contact the serveradmins. They´ll check the feasibility and it´s more than likely we are able to provide a server for you.

Everytime you try the servers are full and you can´t join?
Just send a short message to the serveradmins and they´ll raise the limit of gamers on that specific server.

There was an update for a game and we haven´t realised it yet?
According to our independence from other providers, there´s no waiting time till someone makes the update available. Just (e.g. via Bugtracker) send a message and we´ll handle the update.

A server is empty most of the time and no gamers are joining anymore?
If we realise that a server is not visited and gamers don´t use it anymore, we´ll shut it down. Most certainly we keep the data of the game on the server so that a smooth continuation of your work is possilble. Till then we can use the space and capacities for other running gameservers in our portfolio.

[GER] KP ArmA 3 Missionserver
&
[GER] KP ArmA 3 Eventserver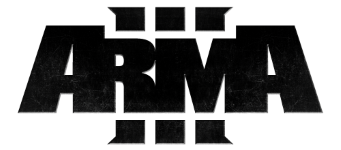 Our weekly
ArmA 3 Events
take place on our
Eventserver
.
In between these events you can find our self made "Spielwiese" (Playground) instead.
On that "Spielwiese" every player has a Zeus interface to test settings, vehicles, weapons and everything else on this map. In addition to that you can find a shooting range and a Sniper course. Especially for the Snipers a bullet-flight-indication and a target- hit-notification is enabled.
On our
Missionserver
you can choose and play missions from the mission selection. This is perfectz for a short ArmA 3 session with other community members.
Our servers are password secured, which can be provided by our
ArmA 3 players
from the community. Just ask for it.
Responsible Serveradmin
Wyqer

Serverdata
Name: [GER] KP Rift - www.killahpotatoes.de
IP: 176.57.143.20
Port: 8905
Interstellar Rift is a first person space simulation with the focus on exploring acompletely open game world and interacting with other players. Players must survive in a hostile galaxy with their own, specially designed and built space ship.
The universe is great, but you do not have to face the dangers alone. Other players can join on board to use some of the many more complex stations and systems on board the ship.

Or establish a fleet with other ship commanders to protect and support each other.
Willkommen auf unserem Kartoffelacker!
Unser Farming Simulator 19 Server ist da.